20 Plain Bright Aluminum in Bag, 45 ft.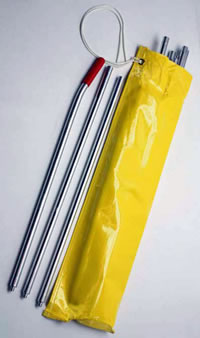 SKU: PPR-20-P
$227.12


20 PLAIN rods (45 ft.) not insulated.
Handy, lightweight, flexible & STURDY! Use our Push-Pull Rods to get wire and cable into those "impossible" places quickly and easily!
These Push-Pull Rods will save you a lot of time and money. Tape your wire on to the leading rod and push it to the desired location by adding additional rods (they just screw into each other). Or you can tape the wire to the rod (or hook it) and pull the wire to you from a distant location.
For large cables you may want to use the Push-Pull Rods in the same manner to put a rope in place. Attach the rope to the cable and pull the cables with the rope.
It's great for going under carpet! You can also tape a penlite (not included) to the rod for visibility.
Order a set of rods today!
Each rod is made of aluminum alloy, 27" long and 3/4" O.D. and weighs only 5 oz. The coated sets feature a 1000 V.D.C. dielectric strength coating, which is both tough and durable. Spec sheet on coating is available.
Set of 20 weighs less than 5 1/2 lbs! Flexible yet sturdy.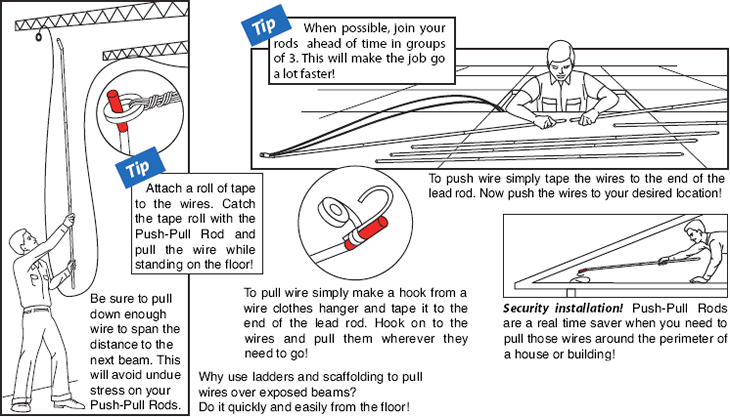 Add to Cart | View Cart